Case Study
Public-Private Partnership
Together delivering modern health services
Fulcrum, a private sector investor in the NHS, believes that public-private partnerships – rather than private finance initiatives (PFI) – offer a better way to develop modern health services. Here, Fulcrum explains why it thinks that the public-private partnership NHS LIFT model should be the basis for funding NHS developments. Recently the Treasury has proposed a new model of the PFI called PF2 which shares a number of key features with NHS LIFT.

Fulcrum has been working with NHS organisations on LIFT projects for the past seven years. It has invested in more than 40 developments which have a total capital value of close to £460m.

Between 2004 and 2012 general practitioners, NHS and local authority staff worked with members of Fulcrum's project in north west England, Renova Developments, on seventeen new primary care, community health and social care buildings. They used world class techniques borrowed from the manufacturing industry to plan, design and build the new facilities, at a total cost of over £100m.

Click to zoom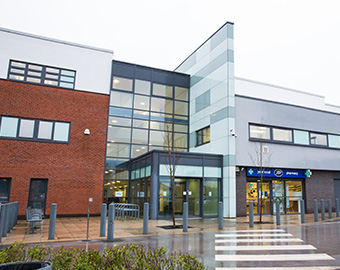 Key Facts
25% reduction in construction costs and 20% reduction in rent costs
90% increase in customer satisfaction score in the quality, development and operation of our buildings
Testimonials
Renova is very serious about continuous improvement, each project gets better each time. Renova always manages to deliver on budget, without compromising on the quality and functionality of the design. So essentially you get a better building each time at a lower cost.

Ian Davies, Senior Executive Director, NHS Knowsley

The buildings are designed in such a way that allows them to change. It is future proofing – whatever comes along we can use our facilities. It allows us to start to move things out of the acute setting.


John Garrett, Head of Estates NHS Merseyside
Results
Invested in more than 40 developments with a total capital value of over £460m.

25% reduction in construction costs.

20% reduction in rental costs for NHS.

Renova is very serious about continuous improvement.

Ian Davies, Senior Executive Director, NHS, Knowsley

Cost Efficient

£6m surplus paid to the NHS – the result of cost-efficient buildings and return on investment shared between the public sector and Fulcrum


Download full case study >