7.03.2013
Renova plays a key role in Warrington Health Centre development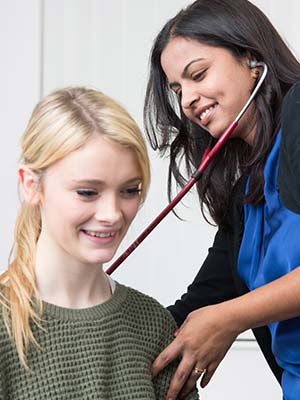 Health services in the Orford area of Warrington are set to take a major step forward with the opening of a state of the art community health centre as part of a £30 million public-private sector regeneration project.
The Orford Jubilee Neighbourhood Hub which combines health services with sport, leisure and community facilities was officially opened by the Queen last  month as part of her Diamond Jubilee tour of the country. The development is situated on a former landfill site at Orford Park and is one of the largest Olympic legacy projects outside London.
The new £6 million primary health care facility – one of the central community facilities in the Orford project – was developed by Renova Developments, in a private-public sector partnership delivered as part of the NHS LIFT (Local Improvement Finance Trust) programme (see Notes to Editors).
The new centre will house three GP practices catering for over 8,000 patients and replaces an outdated 1960s clinic building. Services on offer will include mental health clinics, podiatry, healthy living services and a new leg ulcer clinic. A community pharmacy and administrative offices will also be based in the new centre.
Renova developed the new health facilities at Orford Park in partnership with Warrington Borough Council and Warrington Primary Care Trust.
John Whitehead, Head of Operations at Renova said:
"The Orford development is the result of a successful partnership with Warrington PCT and Warrington Borough Council which has enabled health services to be sited alongside leisure, sport and community facilities in a vibrant new neighbourhood hub.
"This is an important regeneration project widely regarded as an example of best practice for similar health and well- being centres across the country. It has brought public and private sector investment together to enable health services to be delivered alongside modern community and sports facilities."
Dr Anita Malkhandi is one of the GPs who will be working from the new health centre. She is also a member of the governing body of the Warrington Clinical Commissioning Group.
Dr Malkhandi said:
"The new health centre will allow us to provide a wider range of services in modern new facilities reducing the need for local residents to travel outside of their local communities to access health services.
"It also provides us with room for expansion giving us the potential to amend or expand health services in line with patient requirements.
"Renova have driven this partnership from the outset providing strategic support and guidance to deliver a project which is set to bring major benefits to the residents of Orford Park."
As well as the health facilities, the wider Orford development will include a library and a swimming pool, plus outdoor facilities such as football pitches and a skate park.