Case Study
Surbiton
Education and health together
The public-private partnership between the NHS, a local authority and the Fulcrum Group means that people living in Surbiton, South West London, now have a new primary school and a modern primary and community health care centre. The partnership – South West London Health Partnership – managed the planning, design and development of the project. The school and the health care centre sit alongside each other on the site of the old Surbiton Hospital. Work began in 2009. Lime Tree Primary School opened in September 2012 and the Surbiton Health Centre opened in March 2013.

Lime Tree primary school welcomed its first nursery and reception class pupils in September 2012. It provides 60 additional primary school places each year for local children. The new Surbiton Health Centre is home to four general practices, and community health services which will include urgent care, outpatient clinics, diagnostics and dental services. Many services will soon be available 12 hours a day, seven days a week. The practices work together. They share administration support and both providing streamlined services to patients and save money.

This project is not only about buildings. Different sorts of partnership are at work. They mean that health and education services will work together for their community and the long term, and that the new partnerships will continue to grow and develop. They say: 'This is the way the NHS and the local authority will do business in the future'.


Click to zoom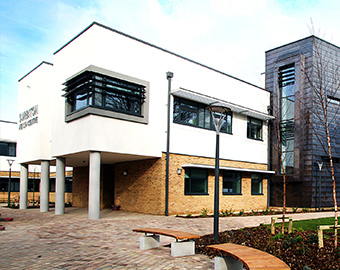 Key Facts
Public-private partnership delivering state of the art Health Centre and Primary School
4 GP Practices plus diagnostics, dental, urgent care and outpatient clinics
Testimonials
"Fulcrum has been a consistent, supportive and innovative partner. The result is a building of which we can all be proud and will produce genuine improvements for local people."

Dr Phil Moore, Surbiton GP and Kingston CCG

"This project has been a lesson in partnership working. It shows that with flexibility and perseverance, it is possible to meet the needs of two different services and at the same time, exploit the common ground between them for the benefit of local communities."

Nicola Theron, General Manager, SW London Health Partnerships
Results
New and strong working partnerships between health and education.

Significant opportunities for a new focus on children's services.

Lower construction costs through shared health and education, as a result of innovative environmental energy arrangements.

Closer working between 4 GP practices and additionally a range of other healthcare providers all working in the same building.
Download full case study >